Favorite Links: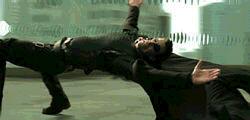 AltaVistaVery friendly search engine.
LycosOne of the most visited hubs on the Internet reaching one out of every two web users.
Yahoo!Everyone knows who these guys are.
InfoSeekGO Network is a new brand engine.

The Dr. Pepper CultThis is a cool site that I am a member of!
NorthSky.comNorth Sky develops and markets technology and tools for use on the web.
The Hudson ChroniclesThis is my friend Adam's page, check it out. Rad pics from Dead Alive on here!
Holodeck3This is a very cool Star Trek site. I know most people won't admit to being a trekkie,but I am!
C|NetI personally love this site,it has everything.
Kalee's PageHere's my ICQ buddy Kalee's Home Page
Beann's SiteShe says that her site is BETTER than mine! Write in her guest book and tell her she's wrong!
Art BellHere's crazy man Art Bell's home page.
The Daily Wasted TimesThis site seriously rocks. Check it out!